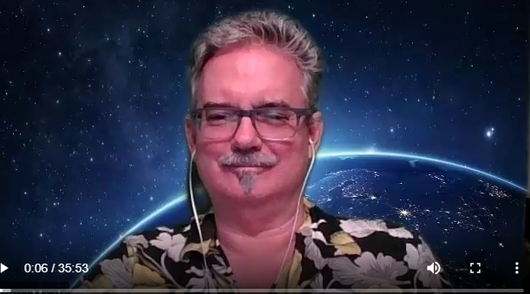 Originally recorded August 25, 2021
This call was all about "Clearing Switches for Manifesting Dreams into Reality".  We separated the over 120 submissions that folks wrote in about into three different categories. 1) Outward Physical Manifestations (Body/Money/Job/Business/People) 2) Clearing Blocks to Manifestation 3) Inner-self, Spiritual Manifestations.
And know too that I bring in additional pieces from Spirit in the moment of reading each item that really expand and amplifies things in a much deeper way.
This is a 31-minute video and a large download file*  (Audio-only mp3 available by request)
OUTWARD PHYSICAL MANIFESTATIONS 
to manifest nice jobs that can help me have lots of money to travel the world.  

To manifest a clear business plan/purpose.

To manifest an essay, book, and course topic ideas.  

To manifest the perfect SUV for us

Manifesting a new job that I love that is easier on my body, less hours and more money and that I have a passion for

To manifest and accept a valuable job offer.

To start my business because I've passed my boards & have the money to do so!!! 

To manifest a new job, completely aligned with both my professional desires and my soul mission.

To manifest a prosperous private business that will enable us to be debt free- no more loans no more credit cards, no mortgages

To manifest friends with kids that I genuinely enjoy and that our kids genuinely enjoy each other

To manifest a volunteer option that will contribute a lasting impace and feels light.

to manifest a nice sexy girlfriend

To manifest loving friends who don't see my disability as a major issue

To manifest a wonderful generously paying job to come to me easily - doing good work with co-workers that I love & feeling stress free and appreciated

To manifest a job that doubles the income that I'm making and allows me to use my authentic gifts and talents while working from my home studio.

To manifest alignment with an online business opportunity, with under $1k entry cost & minimum $1,500/ month profit, fast

To manifest the clients & customers to purchase the products that I create & sell

To manifest the optimal business name, logo & website with the ideal products and services that will sell themselves 

To manifest the clients, support team, technical resources, funding and studio that I need to create my new business. 


To manifest my twin flame/soulmate that is also in search of me. 

to manifest my loving, caring partner/spouse and inspiring conscious relationship.

to manifest an invention/patent that helps and benefits others. 

good health, a new home, a soul mate to marry and to have a family with

To manifest the perfect home for us

To manifest the resources to buy the house of my dreams with a beautiful deck and lots of pets  

To manifest a comfortable energetic home that brings me joy to be in and uplifts me and all who enter. If that means moving please show me where.

To manifest more than enough money to move to a clean, safe, nice place with both my kids and provide for them

To manifest additional income from unexpected sources.

To manifest an automatic continuous financial income that comfortably meets all of our needs

To manifest being free and clear of ALL my debt. To pay my bills with ease and love in my heart and always have extra money.

To manifest greater financial stability daily.

To easily receive large sums of money when I desire.

To manifest financial wealth and abundance- multiple millions by retirement so that I can take care of not only myself but family and friends

Abundance and free flow of money to my bank account from different sources.

To manifest extra money to reduce my stress and a great boost in moving forward to achieving a new future for myself and my family.

To manifest a continuous abundance of money so I can give it away when others need it

To be 100% aligned with rapidly winning the lottery and games of chance. also a big money win for everyone listening or watching this zoom.

To manifest financial plenty, to live grandly at my right and perfect location and to manifest high frequency interesting wonderful people that I can be comfortable and creative with.

To manifest the sale of my land fast, with ease, for over €100,000

To manifest significant weight loss and to enjoy working out at home daily.

To manifest a healthy and vibrant body

To manifest being in the best shape of my life by the end of this year. 

To manifest an immediate, complete and permanent return to health for both my husband and myself as well as my family 

To manifest a strong immune system for me, my family, my friends and everybody on this call to protect against all viruses and bacteria

 To manifest a magical healing ability for my body to heal itself immediately

To manifest youthfulness, age reversing 

To manifest my body to easily become healthy and skinny and to enjoy healthy foods, drinks & exercise

To manifest being agelessness in body, mind and spirit.

To manifest the correct/right weight for my body

To manifest a healthy, light and happy body

To manifest a fit, supple and strong body again - to reclaim my stronger, slimmer body of the past. 

To manifest complete health and well being on all levels



RELEASING BLOCKS TO MANIFESTATION 
Remove all blocks that don't allow Jimmy Mack & other healers' methods to assist me.

To immediately, permanently, and completely eradicate any and all blocks throughout all timelines and the entirety of my lineages to living an unlimited abundant and joyous life for myself and my family.

Any thoughts of doubt that keep me from believing I can achieve my desires

Any thoughts or feelings of not being good enough.

Clearing my beliefs and feelings about dealing with bookkeeping that block the growth of my business

Clear the relentless feeling of worry from COVID and trust the Divine

All the blocks that stopped me from being my true self and accomplishing my goals are now removed.

Clear any obstacles to my house sales success ie: restrictive construction permits 

 release that I have to go out and do these side jobs that I don't totally resonate with just to barely pay the bills.

Release and discontinue the struggle within me; in my mind and my emotional bodies.

Clearing of all negative energies; emotional blockages; the programming in my mind and negative entities that are either in, or attached to my energy field.

Release and clearing of all fear; doubt; worry; avoidance and resistance that is in my mind and my body that is blocking the flow of energy within me

I release, clear and heal all obstacles, known and unknown, genetic, generational, societal, psychological, emotional and spiritual that are in the way of allowing financial windfalls into my life on a regular basis.

Please remove the blocks to my manifesting and where I sabotage myself sometimes manifesting what I don't want.

To permanently remove all my blocks to manifesting happiness

To release things that are holding me back from financial abundance, purpose and happiness to benefit all.

Remove Issues of not enough- not feeling good enough; that I have enough;  that I will have enough in future 

Release Fear of being rejected and fear of failure - to stop falling short and to take that last bit of action that will put me over that edge and in the crosshairs of incredible financial reward.

To be free of mental and physical exhaustion/depletion/burnout from several years of managing the effects trauma 

To release any blocks to having unlimited energy to focus on expanding my business

slower metabolism in these middle years of life blocking the ideal weight for my healthy body 

Release feeling the need to comfort myself at night with food

Release pain of old injuries, lack of sleep and energy and motivation when it's time to get out and get active.   

resisting going to sleep earlier because night is the time I have for myself to unwind and decompress

Any entity, negative platform or any negative thought having as sole intention to limitate or destroy my manifestation abilities are cancelled and eliminated from my world.

clear and activate the spiritual lesson of all that blocks and limits to my having more than enough money and financial freedom while releasing all that is not mine connected to this request`1

I have a lack of belief in my ability to do what I really love for a living, so I wind up procrastinating and not following through on my goals.

I feel stuck and trapped in my current career and would love to kick fear to the curb and find the courage to follow through on the dreams and goals that have been stuck in neutral for years.

Release stress, uncertainty and stagnation over figuring out exactly what I want to manifest—especially for a new career direction and "label"

Release unworthiness, guilt and fear over receiving any and all good things I do manifest—especially money—big money



INNER-SELF, SPIRITUAL MANIFESTATIONS
To have love & joy in my life and anything more unmentioned that brings happiness to me... even for my lineage throughout all lifetimes

Confidence in Myself, that I would Know, that I Know, that I Know!

Personal Opportunity to make ridiculous amounts of money per month that continues to grow, doing simple, easy tasks that I enjoy and I'm great at.

For Love to be forever in our hearts so we could continue to have a happy healthy family life  

Manifesting a clear and focused mind and improved organization 

My willingness to manifest an abundance of joy, great health ,success and wealth is rekindled and unlimited.

To have the feeling that I have found my place. 

The people in our lives are authentic, positive ,healthy and supportive.

Our bodies, minds and perceptions are healthy, strong and stable

to have great opportunities that will support our dreams to keep coming true.

To be ready to Open up my energy to be more of a Global hand up guide on the side to my brothers and sisters of this planet. 

To be Ready and Open 24/7 with a High Viben, ultimate, feel good Energy, Focus, Clarity, Confidence and Courage. 

To have the knowing that what I desire is already on it's way to me!

determination to lose weight with healthy diet and exercise 

 to know when, where, how and why to make the best choices when it comes to eating, exercise, and nutritional choices.

enthusiasm and rekindled interest in hobbies and home 

I am worthy to be financially independent and live the carefree loving life I was meant to live which is better than I could ever dream of or imagine!

to manifest my son consistently treating me with more kindness and love since he hasn't due to dad's aggressive/explosive behavior and negative influence.

fully embody and stand in my quantum True Self with ease and grace, power and love..

To manifest a miracle for my family and me of forgiveness, healing and reconciliation 

to manifest ease in the process of asking my beloved husband of 41 years for a divorce 

to manifest another miracle by which my husband and i can remain friends 

To manifest full disclosure of the truth of what is playing out & reckoning of the accounts.

To manifest remaining in a creative flow state during all times of the day.

To learn all the lessons I need to learn from being blamed for things I did and didn't do. 

Bring in trust, faith and serenity I will manifest and allow in what is right for me and in the right time

To have the drive and consistent determination to achieve all of my goals

To always give and receive equal exchange when it comes to all business endeavors I embark on.

The ability to communicate from my heart clearly, to conduct successful group healings, and to speak eloquently from my authentic self.

To be full of radiant happy energy to do things

For there is peace on earth and love within all people.

I am unlimited in manifesting Love, great health  and abundance for  my friends, family and the good people on this earth

to manifest maximum creative flow, financial flow, career flow, and the flow of joy.

to manifest peace and love for all beings seen and unseen, especially for Mama Gaia (recent fires, hurricanes, earthquakes…)

To manifest good relationships with family, partners, & self) and healthy communications, loving connections, and more compassion with ease and grace. 

To manifest an increase creation, receptivity, acceptance, of the flow of money, and financial surplus into my experience on a consistent basis with grace, ease

To upgrade my relationship with money to the highest vibration available to me on all levels, all timelines, all existences, all aspects, all realities known and unknown, and throughout all time and space

I am absolutely fully confident in my ability to immediately, completely, permanently and joyously manifest all manner of good in my life.

I am able to stay present in the moment and open to receiving good things in my life

I am open to recognizing and receiving all the things I'm asking for

The ability to maintain the vibration of all that I manifest.

Please superboost and supercharge our ability to manifest what we do want from anywhere, in all timelines, past, present, future, all dimensions and in all languages.