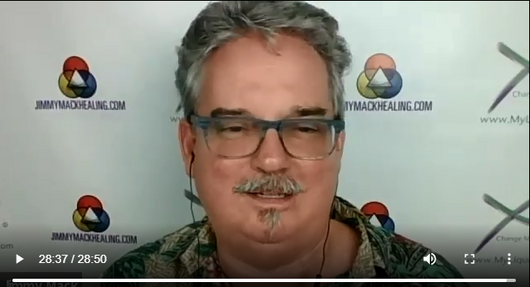 Originally recorded February 12, 2020.
I can't stress enough how coming together in this group energy is so important for all of us to gather with a strong intent to delete out the negative and download the more positive aspects to all of this - it really was palpable.  I think you'll love it and it will help a lot of folks and know that things WILL change for you and know too that I bring in additional pieces from Spirit in the moment of reading each item that really expand on things and cover the clearings in a much deeper way.
This download is a 30-minute video download file*
"The call was awesome, thank you both soooo much and for your time and effort required before and after the call to make the changes happen for all of us in your Liquid Fish community! Yah better brace yourselves, yah gonna get hit with a lot of LOVE back from all of us!" - Susie
"So last night this was the best Clearwater dreams I have had in years. I just wanted you all to know. I loved the turning on your love. Just listened to the replay in the car. I guess I released a lot. Very tired lots of yawns today. Beyond words. Thank you."
- Scott
ISSUES FOCUSED ON FROM FOLKS WRITING IN:
remove anything I may have keeping me from completely loving myself
opening my heart again and trusting

letting go of a 25 year heart break that shut me down

believe, think, know and feel good enough for a new partner

that she/he would never want someone like me

don't love myself enough to be loved by another

fear another won't/can't love me for me

being comfortable in my own company

stop taking myself and my life too seriously

afraid to love, afraid to be loved, afraid to feel deep emotions, where I have put up any heart walls 

Turn on my switch to feel deep love and know it is safe to love and to expand my heart 

feel unworthy, undeserving, undeserving love or lacking in love

feel I am always worthy of love

 

Remove all the blocks/thoughts/beliefs/programs/imprints that prevent me from loving others 
to reignite my love flame  


to reunite with my soulmate 

to be with most optimal partner, on highest possible timeline, asking in vibration and receiving in physical  

my life with my life partner is forever filled with love and laughter

meeting the right romantic partner to be in a committed relationship


to have a kind, compassionate, loving, balanced, compatible, healthy, life partner 

to have a partner who is adorable and adoring, fun and caring

my partner/future partner considers our relationship as a treasure

turn off the switch of being/feeling alone on Valentine's Day

not being alone, feeling lonely on all holidays throughout the year

turn on my love light and vibration switch so that the perfect partner for me (Mr/Ms Right) finds me quickly, easily and effortlessly.    


finally finding and connecting with the one person I will grow old with

feeling depression about not having a partner  

I'm too busy to find love or have a relationship and make it a priority

 feeling sad/sorry for myself that i'm not loved by a special partner  

release feeling cursed to be single for life  

I see others having very profound relationships and I could get interested in that, but honestly, even the thought of it doesn't light me up.

navigating differences with my partner with ease and grace

Turn off my switch for needing to learn lessons of love/heartbreaks/heartaches/suffering in this lifetime 

Turn on my switch for me to choose/discern healthy, supportive love relationships in my life

Turn on my switch and my mate's switch for patience, clear and easy, graceful, kind, appropriate communications with each other whether it's written, spoken and unspoken

stop being attracted to toxic people, especially alcoholics or those with an alcoholic background (Dr. Jekyl/Mr Hyde personality).

stop being attracted to the wrong type of mates and relationships that make me sad/unhappy/feel used/feel lonely/break my heart/that are unsupportive or abusive 

fear of being abused, abandoned and rejected

attracting and being attracted to abusive relationships (ie: verbal abuse)

Support with putting myself out there and making the first move


release blocks and resistance to online dating

for online dating/dating apps; moving from connecting online to (actually) meeting in person 


turn on switch for actually meeting men/women and going on dates  

Turn on my switch to attract beautiful, loving and affectionate, romantic, patient, wonderful, positive, positively humorous, kind, gentle, interesting, considerate and supportive soulmates and relationships 

Turn on my switch to attract a conscious, self-aware soulmate who I can grow and thrive with in life

 

turn on the switch for emotional intelligence, emotional depths, passion and compassion for each other

Turn on the switch for love, passion, compassion, bliss, and cooperation between me and my mate 

Turn on the switch so that my mate finds ways to be passionate, romantic in expressing love for me and is full of positive, delightful surprises

Turn on my switch and my mate's switch for feeling fulfilled in our relationship. 

turn on my ecstasy switch

Turn on my sexy switch

romance switch ON

desire switch ON

sensuality switch ON

self-confidence switch ON

discernment switch ON

courage switch ON

intimacy switch ON

worthiness switch ON

deserving switch ON

flirting switch ON

acceptance switch ON

assertiveness switch ON

magnetic attraction switch ON

playfulness switch ON

communication switch ON

trust switch ON

faith switch ON

kindness switch ON

compatibility switch ON